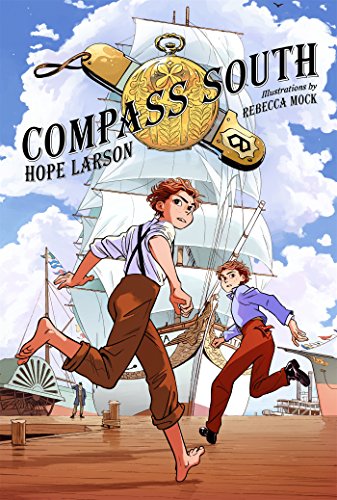 "Compass South" by Hope Larson
 It's the late 19th century and Alexander and Cleopatra are potential orphans when their father disappears while looking for work. Taking shelter with other criminal orphans, the two are thrust into an adventure when they look to swindle their way into riches, helped along by mysterious gifts from a mother they never knew. Compass South is a fun adventure story featuring a plucky brother and sister in the waning days of the age of sail.
JUVENILE GRAPHIC NOVEL
Hardcover LBN pr1153191
Paperback LBN pr1252479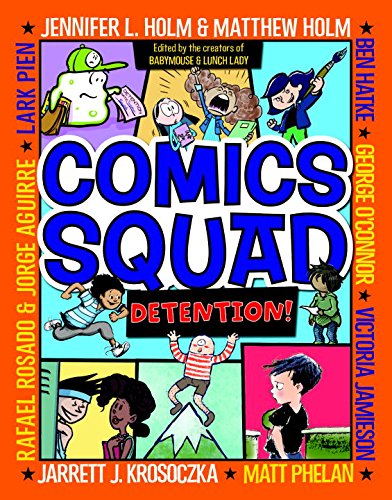 "Comics Squad: Detention" by Various
The juvenile comics anthology Comics Squad returns in its third volume, this time focusing on that most dreaded of school fears, detention. Featuring comics by Jarrett J. Krosoczka, Ben Hatke, George O'Connor, Jennifer L. Holm, Matthew Holm and more, Comics Squad is a great little collection of entertaining juvenile comics.
GRAPHIC NOVEL
Hardcover LBN pr1257292
Paperback LBN pr1255873