Details

Category: Anna
Anne. Season 1

The story of Anne Shirley, an imaginative, strong-willed orphan who transforms the lives of those she encounters after being sent to live with elderly siblings on Prince Edward Island in 1890.
Genre: TV Series - DVD - LBN av312260
Details

Category: Anna
The Great British Baking Show. Season 4

Follow 12 amateur bakers as they don aprons and head for the tent in the British countryside, hoping to be named Britain's best.Judges Mary Berry and Paul Hollywood create challenges to test their baking prowess, creativity, and skill. Joined by hosts Mel Giedroyc and Sue Perkins, they search for the best all-around baker among the contestants.
Genre: TV Series - Cooking DVD - LBN av310031
Westworld. Season One: The Maze

Created for television by Jonathan Nolan and Lisa Joy, Westworld is a dark odyssey about the dawn of artificial consciousness and the evolution of sin ' exploring a world in which every human appetite, not matter how noble or depraved, can be indulged. Exploring what it means to be human through the eyes of the lifelike AI 'hosts' in the park, the series investigates the boundaries of an exotic world set at the intersection of the near future and the reimagined past. Meticulously crafted and artfully designed. Westworld offers its guests an unparalleled, immersive world where they have the freedom to become who they've always wanted to be ' or who they never knew they were. No rules, no laws, no judgment. Live without limits.
Genre: TV Series DVD - LBN av310205
Details

Category: Anna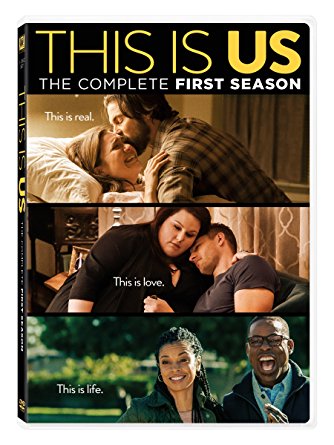 This is Us: The Complete First Season
A family with siblings of the same age feature their connections and how their lives intertwine in unique ways that are both familiar and different. When a brother and sister lose their third sibling at birth, their mom is determined to bring a third child home. She then adopts an African American baby who was also born on the same day and who was abandoned by his biological dad. You'll see this family unveil their struggles and triumphs throughout the years as well as the touching love they have for each other
Genre: TV Series DVD - LBN av310383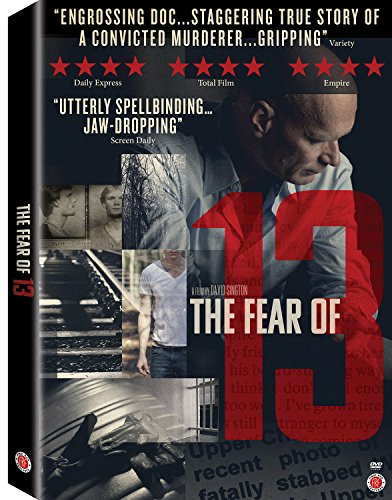 The Fear of 13
Part confessional and part performance, this haunting psychological thriller is a stylistically daring experiment in storytelling. Nick, a death row inmate, petitions the court to be executed. As he goes on to tell his story, it gradually becomes clear that nothing is quite what it seems. Nick spins his tale with all the twists and turns of classic crime drama, with a final shocking twist that casts everything in a new light.
Genre: Documentary DVD - LBN av298819
Details

Category: Anna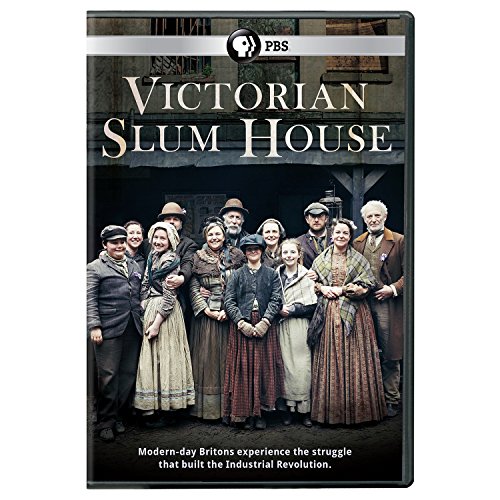 Victorian Slum House
In this landmark living history series, a Victorian tenement in London's East End has been painstakingly brought back to life. Host Michael Mosley joins a group of 21st century families as they move in and experience the tough living and working conditions of the Victorian poor, discovering the extraordinary story of how the Victorian East End changed Britain's attitude to poverty forever.
Genre: Documentary DVD - LBN av307535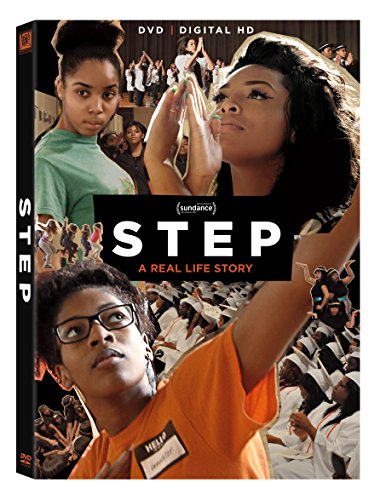 Step

Step is the true-life story of a girls' high-school step team set against the background of the heart of Baltimore. These young women learn to laugh, love and thrive – on and off the stage – even when the world seems to work against them. Empowered by their teachers, teammates, counselors, coaches and families, they chase their ultimate dreams: to win a step championship and to be accepted into college. This all female school is reshaping the futures of its students' lives by making it their goal to have every member of their senior class accepted to and graduate from college, many of whom will be the first in their family to do so. Deeply insightful and emotionally inspiring, Step embodies the true meaning of sisterhood through a story of courageous young women worth cheering for.
Genre: Documentary DVD - LBN av311909